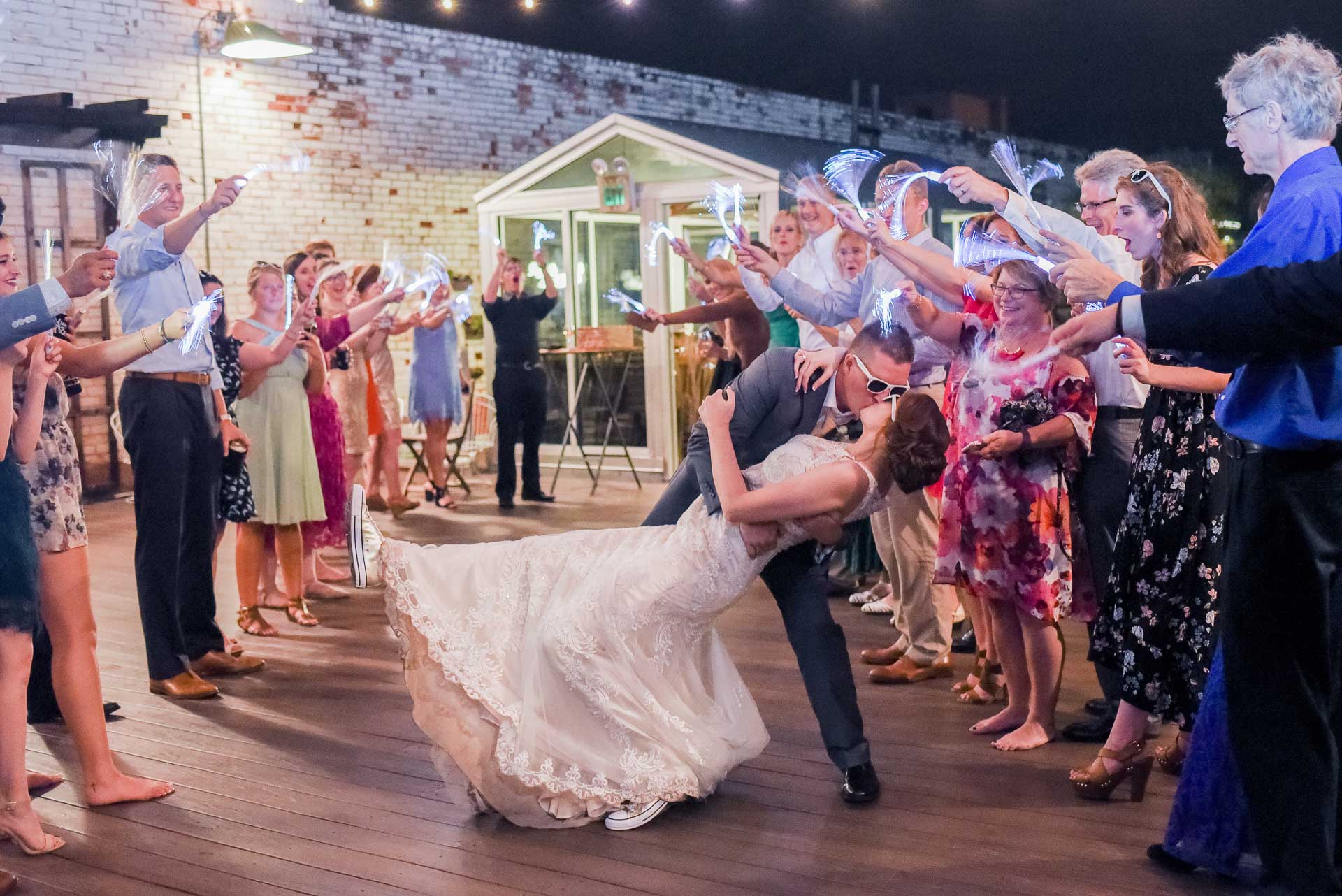 HEY BRIDE-TO-BE:
Congrats on Your Engagement! This Will Be You Soon.
So let me guess: Are you looking to pick out a DJ for your wedding?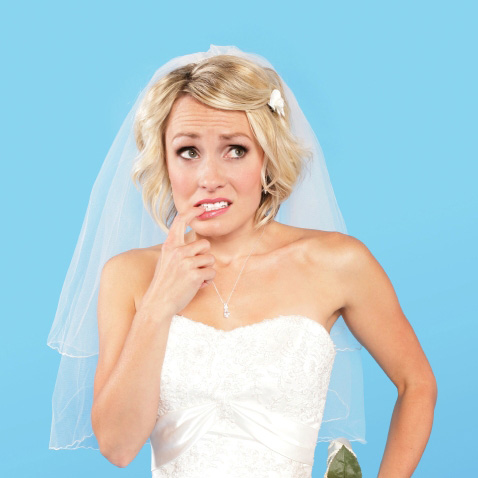 Does any of the following sound like you?
Are you overwhelmed with planning?

Are you wondering how to pick out a DJ?

Are you clueless when it comes to DJ pricing?

Are you wishing you had a coordinator to run the show?

Do you need help picking songs for your special dances?
If that's you, I've got a secret for you: the majority of the brides I've worked with felt the exact same way!
Watch

How We Overcome All Those Fears
And Have the Best Wedding Ever!
Scroll Down And I'll Give You 5 Quick Tips
for Picking Out the Best DJ for You

Award Winning With Over 100+ Combined Reviews
DJ Keegan was the best DJ I could have asked for!

"Not only did he keep my family and friends on the dance floor all night, but he made sure to keep the evening flowing smoothly as well. He is very organized and made all my nerves go away the week of the wedding. He is also very outgoing and has a positive attitude that is contagious! Thank you Keegan for making my wedding reception so special!"

– Lauren & Sean
DJ Keegan Made our Wedding a Blast!

"DJ Keegan was so organized and kept everything running smoothly. He has a great online system for planning the perfect music for any event! He's fun and easy to work with, and he is also very good at reading the crowd. He was always playing the right songs at the right time. Highly recommended!"

– Cassidy & Tucker
One of the Best Investments for our Wedding!

"Keegan was an amazing DJ! He went out of his way to make our wedding day so special. He kept everything running smoothly and we were very impressed on how organized and prepared he was. He made announcements for cake cutting, toasts and specials dances. I highly recommend Keegan and will use him for any event we host!"

– Heidi & Jason
The Whole Room was Up and Dancing All Night!

"My guest list was definitely a diverse mix of age groups and I did not expect everyone to enjoy dancing, especially noting a mass majority are highly conservative and don't drink. Keegan did a great job of catering to young and old, with a great mix of music that everyone could enjoy! I was beyond impressed with his work! I highly recommend him!"

– Jessica & Chris
We all Agree you Deserve 5-Stars!

DJ Keegan was very organized, well prepared and thorough, and as my husband said, "phenomenal." He carefully planned and seamlessly announced all of the events at the reception so everyone knew what was happening and were involved! Most importantly, his music selection kept everyone dancing the whole night. THANK YOU SO MUCH!"

– Kaitlin & RJ
Very Proactive in Contacting and Planning with Us!

"DJ Keegan was super professional and was not just the DJ who showed up to play music. He was very proactive in contacting us and planning our event timeline and songs we wanted for the wedding. Afterwards, he created an amazing video that included highlights from the evening. I would definitely recommend him for your wedding!"

– Amanda & Mark




QUICK TIP #1:
Not All DJs are Created Equal!
QUICK TIP #5: Always Ask a DJ These 10 Questions Before You Book Them
Most Professional DJs can answer yes to the majority of these questions, unlike many Amateur DJs. That's how you'll know you're separating the men from the boys and about to book a quality DJ that can help make your wedding day the BEST day ever!
1. Do you offer in-person consultations?

2. Will you respond to texts/emails within 24 hours?

3. Have you actually performed at over 100 weddings?

4. Do you know how to coordinate an entire wedding?

5. Can you read a crowd and play the right music?

6. Will you bring backup gear for emergencies?

7. Do you have a replacement DJ in case of emergency?

8. Will you actually show up the day of my wedding?

9. Will the guests actually hear the announcements?

10. Do you actually pay for and obtain your music legally?
YES! I offer in-person consultations.

YES! I will respond to your questions within 24 hours.

YES! I've worked over 100 weddings in my career.

YES! I can act as coordinator and run the entire show.

YES! I'm always playing what the crowd wants to hear.

YES! I always bring backup speakers and laptops.

YES! I always have a backup DJ in case of emergencies.

YES! I've never missed a single wedding in 12 years.

YES! Guests will clearly hear all announcements.

YES! I legally purchase every single song that I play.
Now that you're a pro at choosing a DJ,
Let's Pick Out Your Wedding Package!
WEDDING PACKAGES:
What Do You Offer and What's Included?
VIEW WEDDING PACKAGES:

Which Package is the Best One for You?
Classic
Up to (4) Hours of Service
(2) In-Person Consultations
Online Planning Tools
Reception Coordination
Dance Floor Lighting
All Traditional Dances
Wireless Mic for Toasts
–
–
–
Elegant
Up to (5) Hours of Service
(2) In-Person Consultations
Online Planning Tools
Reception Coordination
Dance Floor Lighting
All Traditional Dances
Wireless Mic for Toasts
(1) Add-On: Ceremony Sound
(1) Add-On: Custom Monogram
(1) Add-On: Ten Uplights
Unforgettable
Up to (5) Hours of Service
(2) In-Person Consultations
Online Planning Tools
Reception Coordination
Dance Floor Lighting
All Traditional Dances
Wireless Mic for Toasts
(2) Add-Ons: Ceremony Sound
(2) Add-Ons: Custom Monogram
(2) Add-On: Ten Uplights
SERIOUSLY THOUGH:

Why Should I Book DJ Keegan for My Wedding?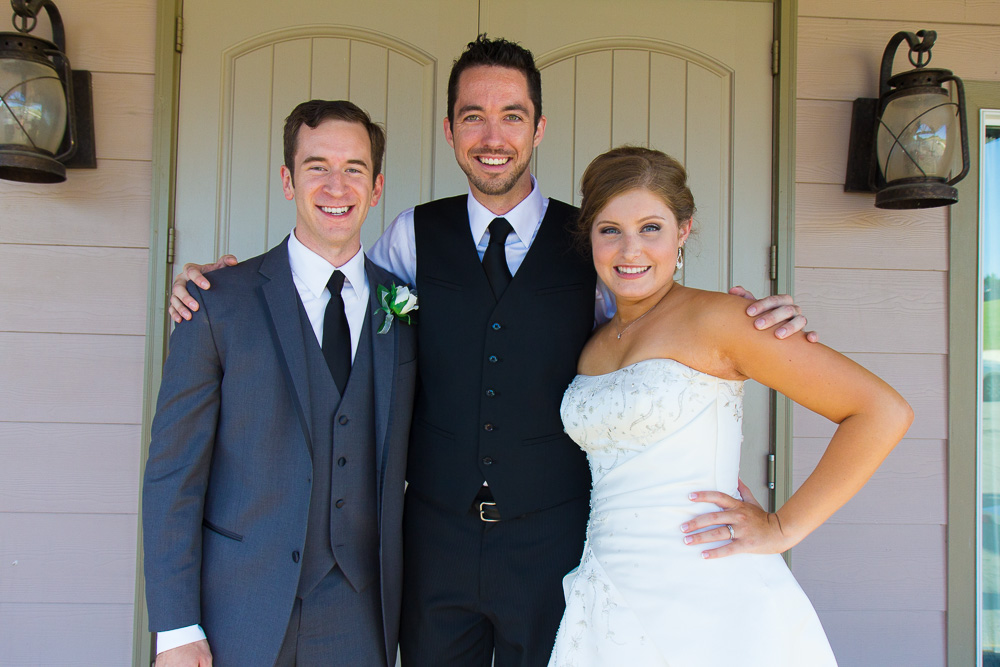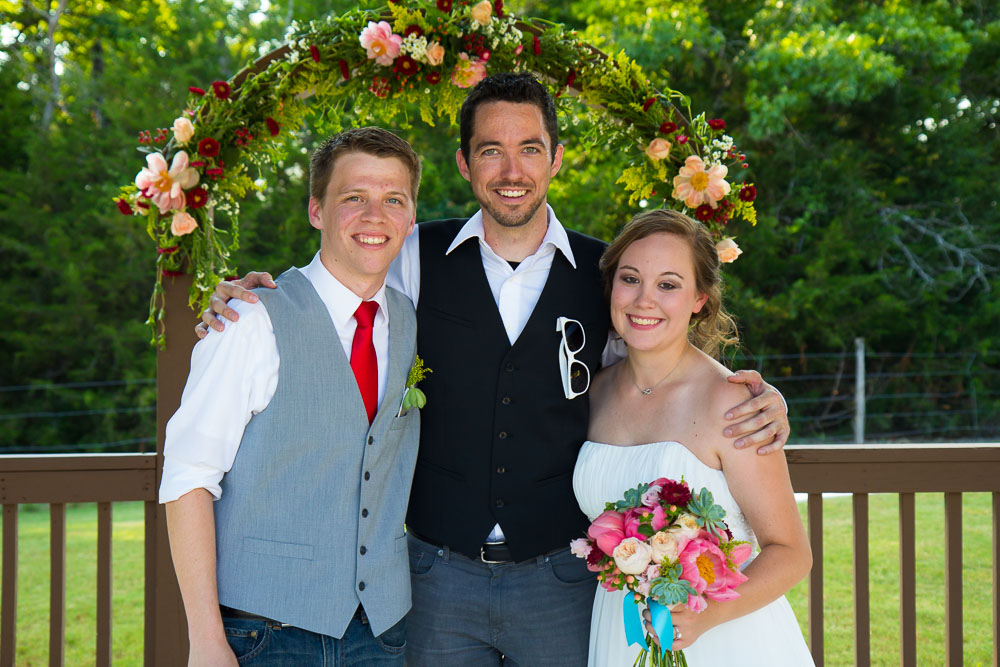 DJ Keegan is the Perfect DJ for Brides Who Are...
Stressed out about the details

Would like in-person consultations

Need a coordinator to run the reception
Want a great mix of music for all ages

Want a DJ who will lead line dances

Would like to use online planning tools

Value a fun and engaging DJ
But Don't Take My Word for It!
Read What Real Brides Said About their Wedding Day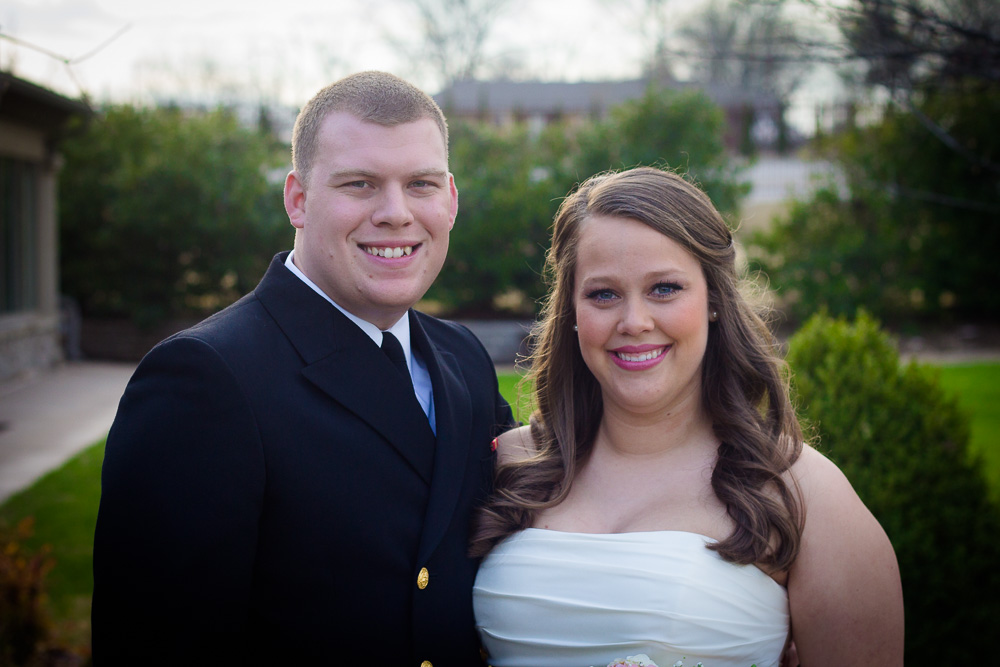 "Keegan was amazing! I had so many compliments from our guests about how great DJ Keegan was. The playlist was amazing and everything was absolutely perfect!"

– Betsey & Jeremy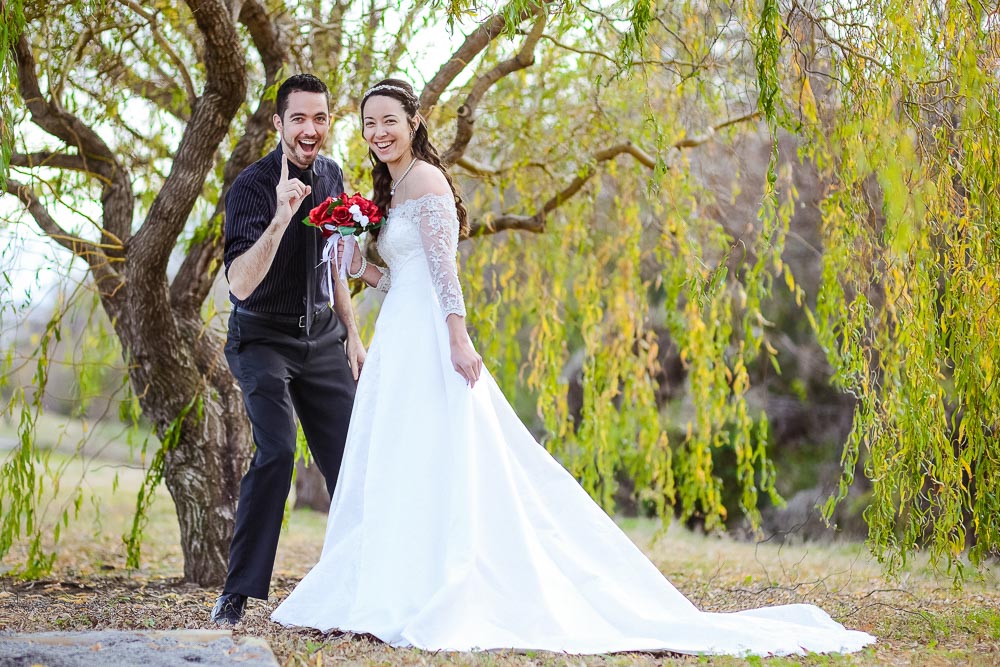 "I was pleased with the way he walked us through our ceremony. He had very good suggestions especially if we didn't know what we wanted. Overall, it was flawless!"

– Hannah & Stanley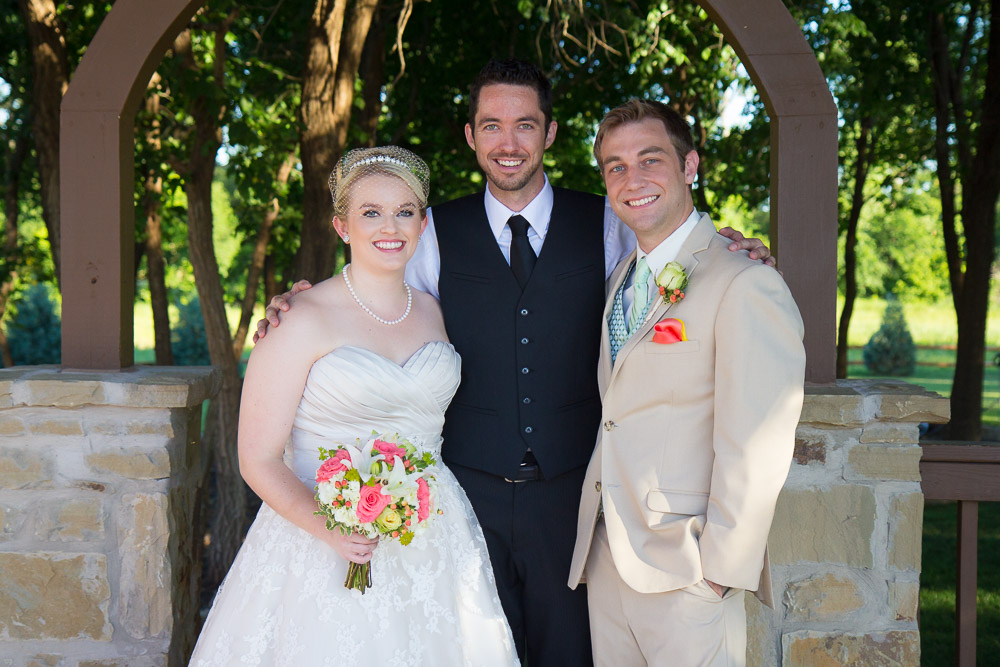 "DJ Keegan is extremely helpful with planning and running the reception. He is wonderful at being available to answer your questions and will cater the event to your liking."

– Hannah & Seth
"You chose an outstanding playlist! All the music you played really got everyone in the mood to dance."

– Heather
"Nothing but great comments from the guests; you kept our special evening lively and fun!"

– Kristi
"We loved how you announced each event so our guests knew what was happening!"

– Kaitlin
"DJ Keegan is the perfect mix of professional and fun. Great emceeing all night long!"

– Nathan
Are You Ready to Have the BEST Time Ever?
So Who is DJ Keegan, Anyways?
A Little Bit About Me…
I know this is going to sound cheesy, but I love helping people have the BEST time ever. Seriously! It's why I do what I do.
What Makes Me Special?
I'm Fun, Engaging, and Detail Oriented

I'm Willing to Meet In Person

I'm All About Customer Service

I'm Always Willing to Try New Things

I'll Help You Plan Out EVERYTHING!
HAPPY BRIDES:
Read Verified Reviews from Weddingwire
SEEING IS BELIEVING:
Watch Real Couples Talk About Their Exciting Day
"One of my favorite moments was when someone said, 'Hey do you see your grandma out there?!'" – Allison & George
"My grandma didn't think DJ Keegan had it in him but he kept us two stepping all night long!" – Morgan & Kaiden
THERE'S MORE:
See What Other Enhancements You Can Feature At Your Event!