UPLIGHTS:
Add Some Color and Excitement to Your Venue!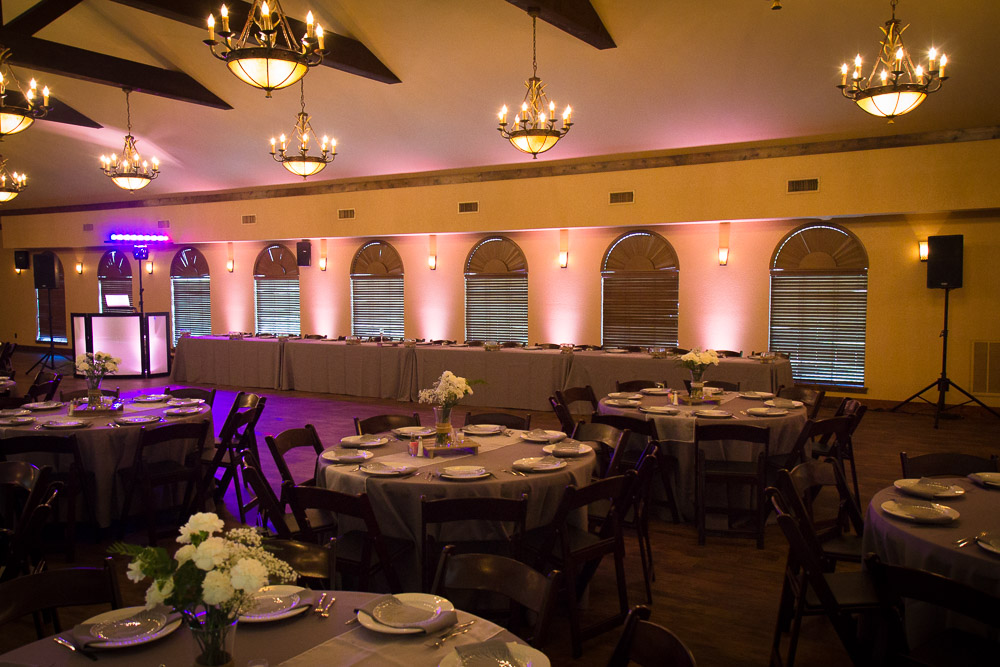 Uplight Packages
Uplights are a great way to add color, life, and excitement into any venue and can completely change the entire feel of your event.
Add the "WOW" Factor to Your Event

Select Any Color

Lights Change to the Beat of the Music for Dancing

Battery Powered and can be Placed Anywhere in the Room
Are your lights wired?
All Kirkhart Entertainment Uplights are 100% wireless. This means we don't need to worry about taping messy cords down to the floor or carpet. And because the Uplights are battery powered, we've got the freedom to place the lights anywhere we want around your venue, including walls, fireplaces, and around the dance floor.
Do your lights get hot?
Nope! You're thinking of the old school lights known as "Par Cans" that got extremely hot during an event. Our LED lights generate almost no heat and are perfectly safe to touch during an event.
Can I really choose whatever color I want?
You bet! Our lights are RGBAW, which means they are made up of Red, Green, Blue, Amber, and White LEDs. This allows us to mix whatever color you want! For example, we could mix together Red and Blue to get the right shade of Purple for you.
How many lights should I book?
Each venue has varying dimensions but a general rule is to book at least 10 Uplights to ensure the dance floor and DJ setup is surrounded with lights. If you really want to make sure the entire venue is covered, you need to book 18-24 or more.
THERE'S MORE:
See What Other Enhancements You Can Feature At Your Event!