BLACKLIGHTS:
Get Ready to Dance and Glow in the Dark!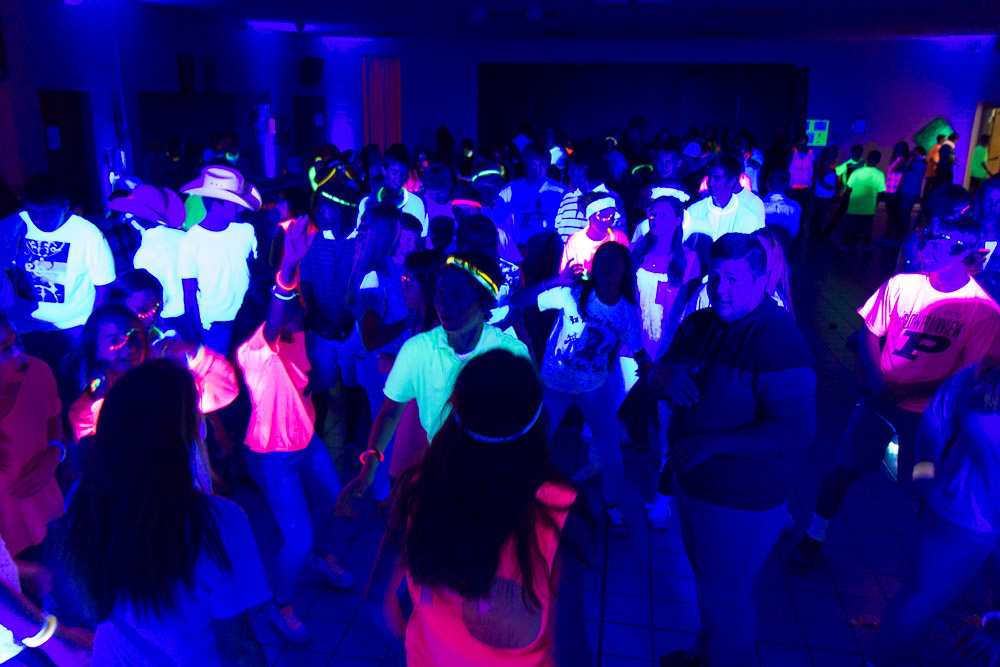 Blacklight Packages
Take your party to the next level with our Blacklight Package and give everyone a chance to glow in the dark!
Guaranteed to Make You "Glow in the Dark"

Works Great With Paint, Glow Sticks and Neon Shirts

Includes 12 Blacklights for Your Venue

Easily Switch from "Blacklights" to "Normal Lighting"
Will everyone actually glow in the dark?
Yes, but only if you come prepared. The Blacklights work best when you add glow sticks, body paint, and most importantly, neon colored clothing.
What colored clothing glows the best?
For best results, have everyone wear white, green, orange, or pink colored clothing. Dark colored clothing will not work well.
What if I get tired of the "Blacklight Effect?"
No worries! At any time you can switch from "Blacklights" to "Normal Lighting." This means that the lights will now change colors to the beat of the music as opposed to staying in blacklight mode.
Do you need power for your Blacklights?
I will only need power for the two blacklights placed on the stage. The other 10 blacklights are battery powered and can be placed anywhere around the room.
THERE'S MORE:
See What Other Enhancements You Can Feature At Your Event!